Inspired after an accidental all-nighter (sleepless and out of sync!) of music listening and good vibes, I decided to blog about my favourites. These bands have inspired me, touched me and continue to move me – all hold special memories in one way or another.
I'll let the music speak for itself…
Couch – Alle Auf Pause
Couch are a brilliant German band. I was studying German at University but quite disinterested in reading Faust and much more interested in the alternative pop culture at that time. I saw this video on Viva Zwei (it was the best alternative music channel, kind of like MTV's 120 minutes but on all day). Couch blew my mind, I bought the album Profane straight away but it was their second album – Etwas Benutzen – that I ended up loving the most.
Chavez – Unreal Is Here
A friend of ours loved these guys. I used to enjoy going round to his flat and getting all the best recommendations. He's play us records and talk about the bands with such passion, I was at that stage with music where it felt like everything new was a brilliant, gleaming unearthed gem of melodic goodness. This band blew my mind a bit and the song "Unreal Is Here" is simply stunning.
Polvo – Feather of Forgiveness
These guys are definitely in my top 5 bands of all time. The lyrics are fraught with tension and unrest, it's beautifully painful. The music reflects the frustration as singer Ash Bowie sings the words, almost as though through gritted teeth: "I want to cover you with flowers of forgiveness, I want to touch you with the feather of forgiveness, I want to put you in a light that will hurt your eyes…" The whole album (Exploded Drawing) is a wonderful mess of chaos and harmony. I love it.
Slint – Nosferatu Man
The first time I heard Slint, I couldn't actually believe it. I have never immediately loved a band as much as these guys. It's widely known how brilliant an album Spiderland is and each song is a perfectly formed sinister, melancholic little cracker.
Shipping News – Steerage
From Slint to Shipping News – a band that show the true artistry of musicianship. Save Everthing is a brilliant album and this song is ace.
June of 44 – Equators to Bi-Polar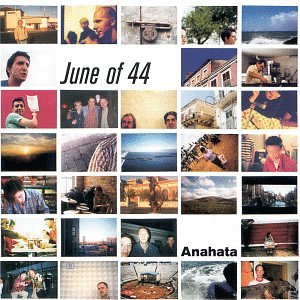 These guys took the essence of jazz and math rock and created something truly incredible. Formed from the ashes of Rodan, Hoover and Lungfish (all brilliant), they sadly split around ten years ago. Various members of the band went onto form HiM, Shipping News and Rachel's.
Rachel's – A French Galleasse
So yes, I guess that brings me on nicely to Rachel's – another favourite. All these bands – Rachel's, June of 44, Slint and Shipping News remind me of my time in Glasgow as I left high school and was starting University. It was a great and exciting time and I guess that's the association I have with these bands now. And the best thing about this video below is this YouTube user has melded some of my favourite things – Rachel's of course and Battlestar Galactica!
That concludes part one of my musical nostalgia. There are so many amazing bands I want to share that have had a big influence on the way I listen to music but there are too many to mention in one post.
For now, if you like anything you hear, please go and find the music – you won't be dissapointed.
Peaceout – Wee C x